Testing is performed by 3rd party certified laboratory testing facilities
CBD isolate powder lab test results (Cannabidiol)
Used in some tinctures, isolate, soap, skin salve and dabs.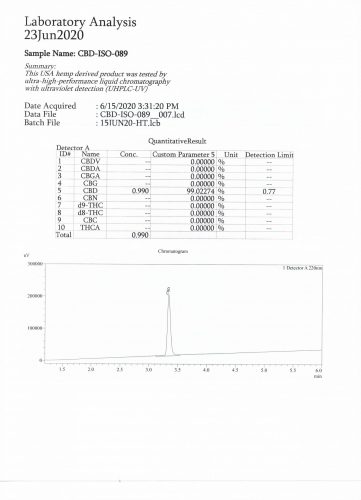 CBDV distillate lab test results (Cannabidivarin)
Used in tinctures, vapes and solo
CBD CBC Distillate lab test results (Cannabidiol /Cannabichromene)
Used in our full spectrum tinctures, vape cartridges and dabs.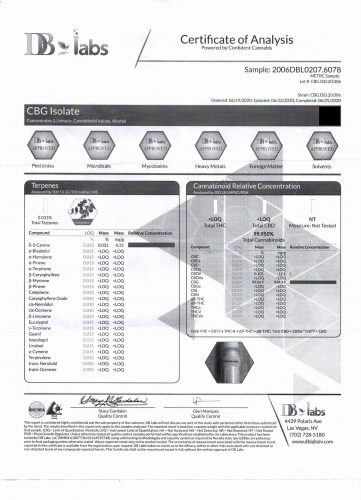 CBG isolate powder lab test results (Cannabigerol)
Used in some tinctures and vape cartridges.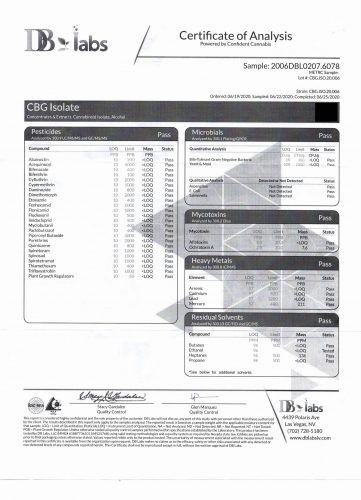 CBN isolate lab test results (Cannabinol)
Used in tinctures, vape cartridges and solo
CBC isolate lab test results (Cannabichromene)
Used in tinctures, vape cartridges and solo